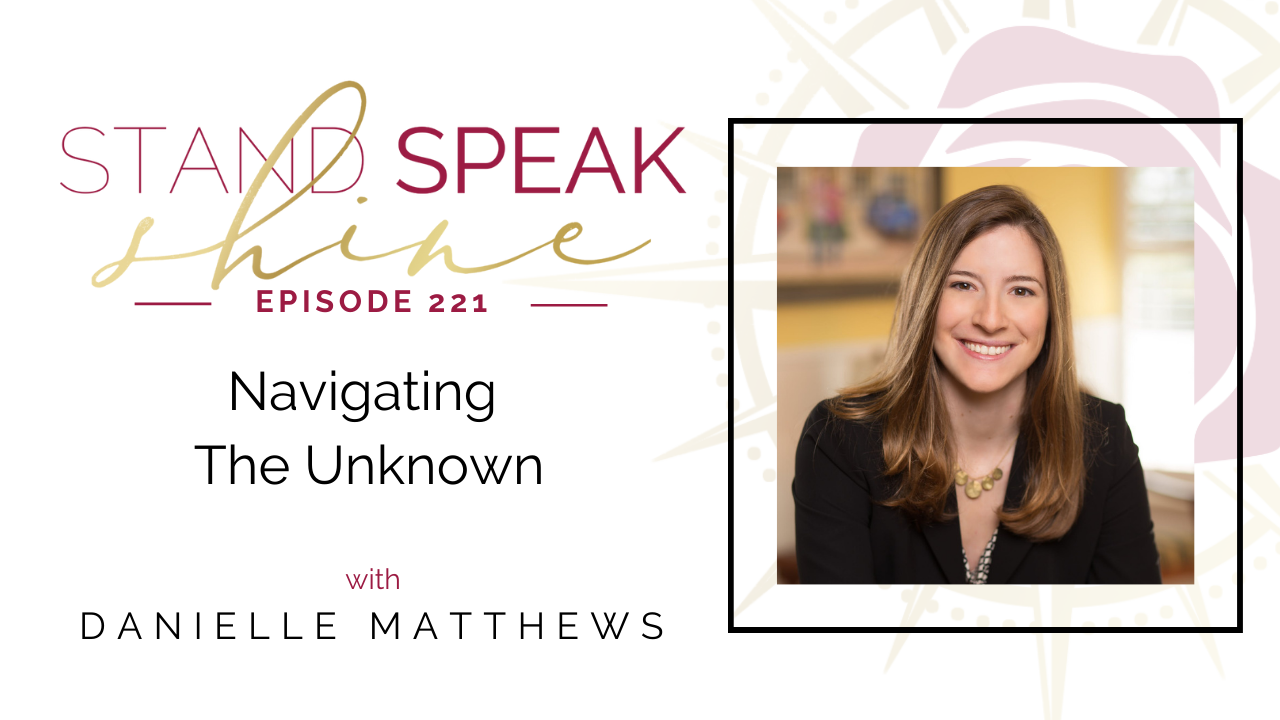 221: NAVIGATING THE UNKNOWN
Are you in the middle of a very disorienting life situation that is literally halting you in your tracks? Sometimes we're called to embrace uncertainty to receive deeper lessons in self-discovery. Sometimes trauma leads us to the darkest depths, where we uncover deep truths to illuminate our beautiful wholeness.
It just SUCKS when we're smack dab in the middle of it…!
My guest expert Danielle Matthews @_daniellematthews_ healed a life-altering injury to her brain, refusing to accept her bleak medical diagnosis. She went on to build an international business, author an ebook, and now shares her experience to inspire others. Danielle teaches a powerfully inspiring concept called POST-TRAUMATIC GROWTH SYNDROME.
Impactful ways to be present in the dark

What's a "sacred contract" and how can it give context to traumatic situations?

What to do about the fear of not being as "impactful" post-transformation

How can we embrace the concept of duality and the lessons that darkness teaches us without succumbing to a victim mentality?

Techniques to stay present in the moment + manage overwhelm
Find Danielle's work: www.brainbodyself.com
Grab my FREE Mini-Training -"The New Feminine Leadership Paradigm"- at www.cherieburton.com